PERSONAL HISTORY PART 1:  MUSIC
Special Thanks to: Steve Vai, Greg Wurth, Jeroen Noordhuis, Luthiers, Recordists, Extra-Ordinary Community of Players, Teachers & Students, including: Guitar Player Magazine, Michael Manring, Buzz Feiten, Jorge Strunz, Paul McCandless Kai Eckhardt, Val McCallum, Bob Een, Tim Thelen, Hugh MacDonald, John Barnes, Jeff Miley, Mike Seeger. Kilby Snow, Chris Hillman, Dave Stewart, Tom Petty, John Fahey, Ravi Shankar, Ali Akbar Khan, Chris Chitouras, Clifford Novey, Sam Sanders, Tom Kennedy, John M. Keane, Lenny Castro. Greg Back, Kit Walker, Gordon Rehm, HC Howard, Mick Mahan, Carl SeaLove, Richard O'Connell, Bob Farrell, Martin Simpson, Isaac Guillory, Ratnakar Vyas, Hari Har Rao, Rafael Rudd, Dee Zenith, & Bob Brown.
111 Original Compositions & Performances
9 CDS: Solo, Duets, Trios, Ensembles
Total Running Time ≠ 10 Hours
---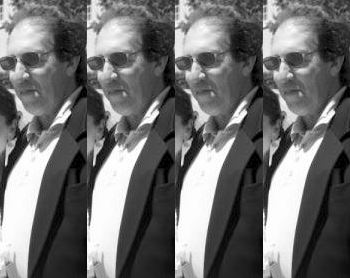 ---
NATIONAL OUTREACH
Because of the events of September 11, 2001, I was moved to play the National Anthem on a daily basis for about 1 year. It was my way of healing from the shock of it all. I began arranging "America The Beautiful" and "My Country 'Tis of Thee" and "The Star Spangled Banner"  which features slide guitar. The medley is in a  Open C Tuning: CGCFGC (CSUS4 :: DADGAD DETUNED)
I pressed 200 copies and sent them to:The NY City Fire Department, NY City Police Department, NY CityPort Authority, 50 U.S. senators, Mayors Rudy Giuliani & Michael Bloomberg. I also received warm letters from Bob Boilen (NPR, All Things Considered),The L.A. Dodgers, and the Los Angeles choreographer Lisa Estrada (Laker's Girls), which then led to my performing at the Staples Center which seats 20,000 people.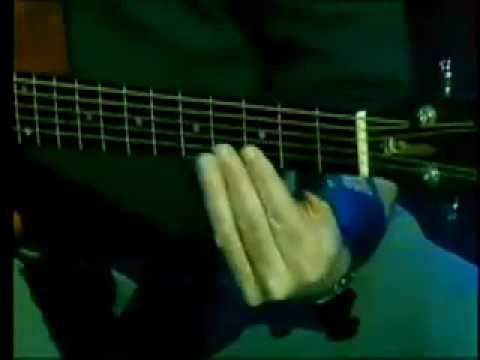 VIDEO: The Star Spangled Banner (Slide guitar)
Live at the Staples Center. rT: 90 seconds :: http://www.youtube.com/watch?v=0YwasFsqdrU
In 2004, having the honor of sharing the National Anthem at a Lakers/Pistons game was quite an experience for me.The Staples Center was fully lit when I walked out on the floor. Both teams were lined up on the sidelines at their respective goals. As I sat down on the high stool provided for me the house lights went black, & a very bright spot was thrown on me [nobody told me about that part]. The only people on the floor for the next 2 minutes were me & the cameraman squatting to my left, with a lens the size of a dinner plate!
All that aside, I was able to relax, focus on the piece, & share the arrangement, which until that moment, had only been heard by a limited audience. It was an honor. The cameraman's feed was going to the huge Jumbo Vision screens above my head. I played the piece passionately & with much love & devotion. It was a blessing to be able to do so. The crowd was drop dead silent, followed by a warm round of applause and lots of slaps on the backs when exiting after the game.
---
GLENN FREY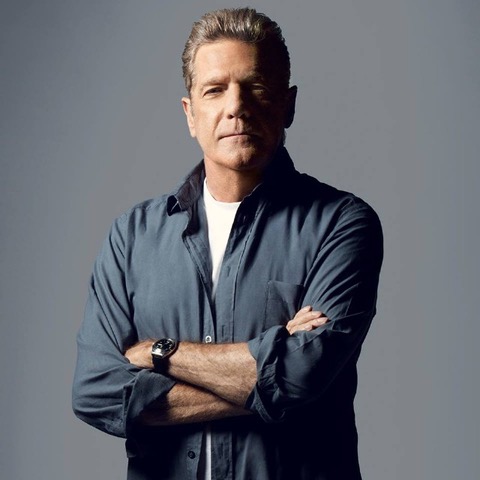 As I left the court Glenn Frey sitting court-side next to Magic & Dyan Cannon, made a point of standing up, walking towards me, and  stopping to give me a big hug to acknowledge the performance. Ion my ear he said we should record an acoustic version of 'Smuggler's Blues'. I thought that was very cool. About 8 minutes before the end of the game he again made contact by stopping at my 1st row goal seats. I stood up, we shook ands and heads, I gave him several copies of the Patriotic Medley CD, and said our goodbyes. I was so sorry to hear about his passing. Acknowledging Glenn Frey
---
AUDIO: Patriotic Medley CD © 2010 MüktiMusic Ascap (Single)
Total Running Time: 5:17
Richard Peikoff: Solo FingerStyle & Slide Guitar
iTunes: http://itunes.apple.com/album/id1457881913?ls=1&app=itunes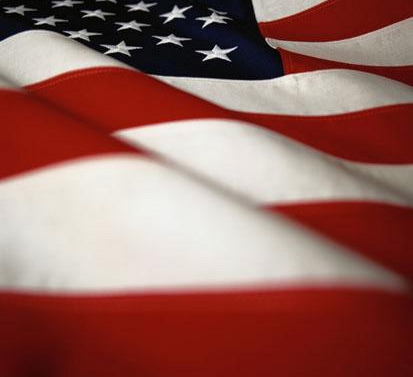 <>
The Star Spangled Banner
<>
My Country 'Tis of Thee
<>
America, The Beautiful
:: :: :::: :: :::: :: :::: :: :::: :: ::
John M. Keane: Producer
Wyn Davis: Engineer
---

---
Bob Boilen: All Songs Considered
https://www.npr.org/sections/allsongs/
---
The Tiny Desk Concerts
https://www.npr.org/series/tiny-desk-concerts/.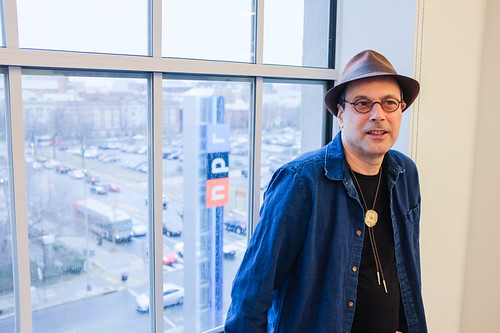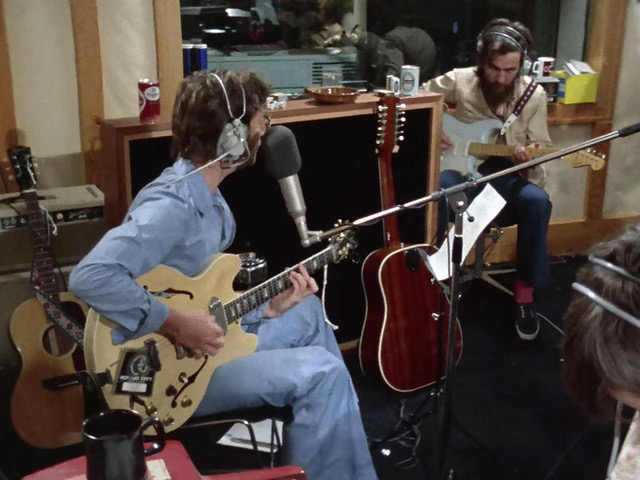 Lennon & Harrison: All Songs Considered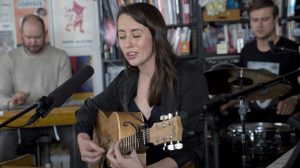 Gordi: The Tiny Desk Concerts
I have much respect for Bob Boilen. At the time that my Patriotic history was manifesting, NPR's Boilen was presenting All Things Considered (a well-regarded and award-winning radio show). Bob was so acknowledging when calling me unsolicited, and the conversation that ensued for the next 15 minutes was inspiring. He said to me that moved by the Patriotic Medley he was inspired to bring forward an idea that had been brewing on the back burner for many years, whose theme was 'Great Unknown American Guitarists'. In less than 10 years he transitioned to the Tiny Desk Concerts. Even better! Acknowledging Bob Boilen
---
THE VOONDERBAND
Members:
Richard Peikoff: Guitar and Vocals :: Co-Founder
Richard O'Connell: Drums :: Co-Founder
Howard C. Howard: Guitar and Vocals :: Co-Founder
Bob Farrell: Keyboards
Mick Mahan: Bass
Carl SeaLove: Bass
---
YOURS TRULY AT SANTA MONICA COLLEGE (Airborne w/White Strat)
Also in the pic: Mick Mahan (Bass) & Richard O'Connell (Drums)
Pic by Dee Zenith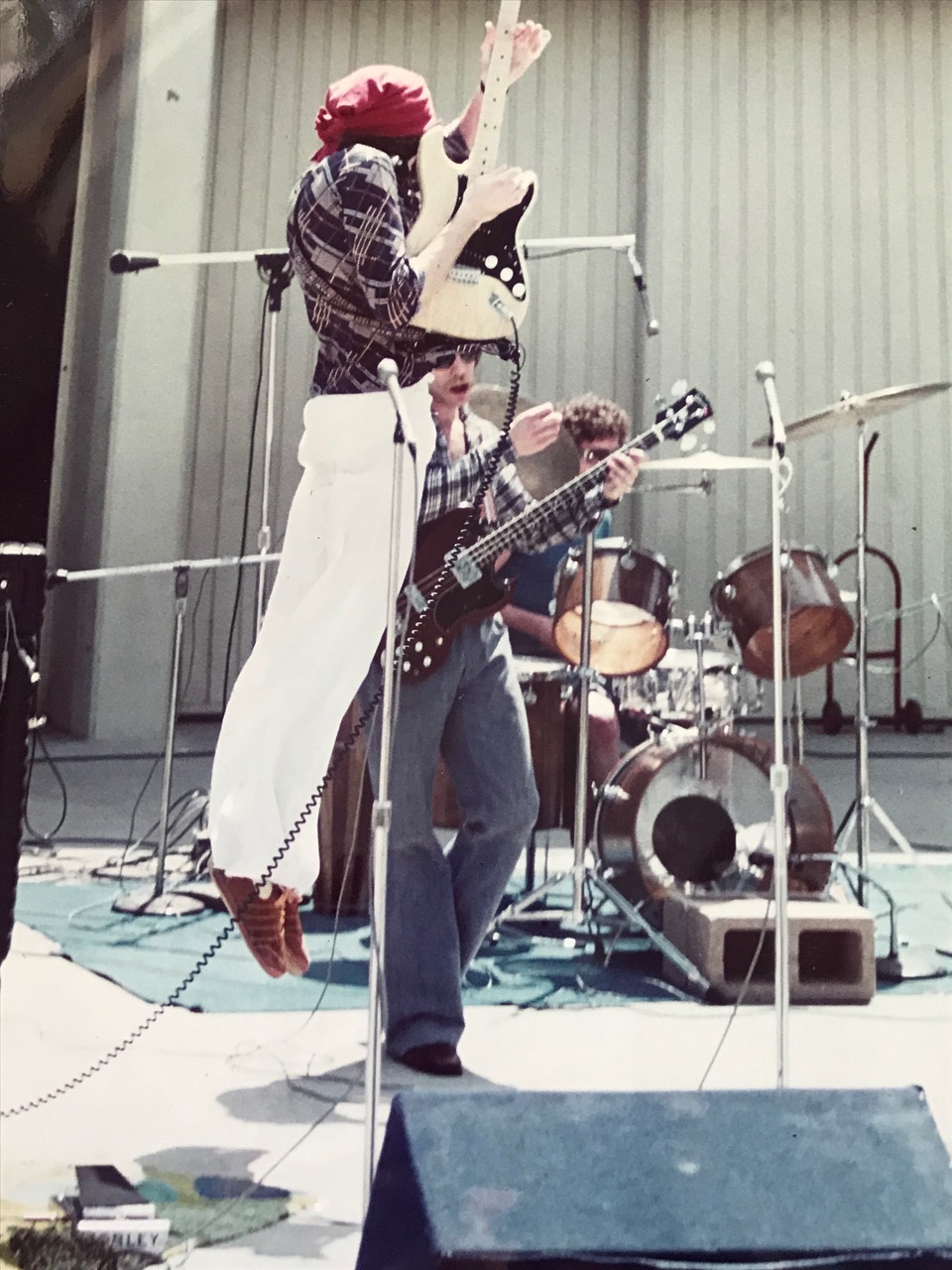 ---
RICHARD O'CONNELL: CO-FOUNDER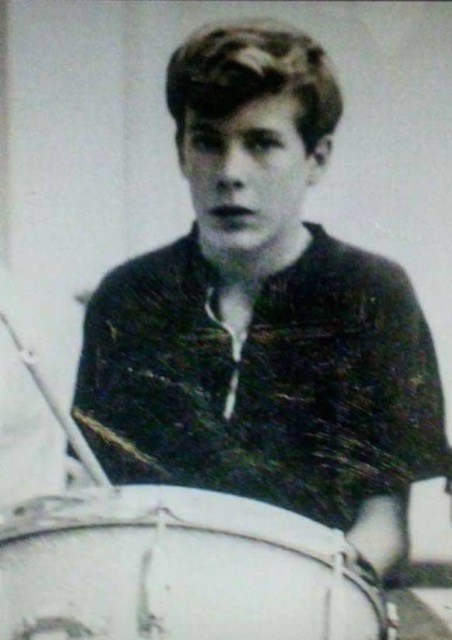 ---
HOWARD C. HOWARD:  (Airborne w/Original John Carruthers Electric – Be-Lated Co-Founder)
Also in the pic: Mick Mahan (Bass)
Live at the Troubadour. Photo by Dee Zenith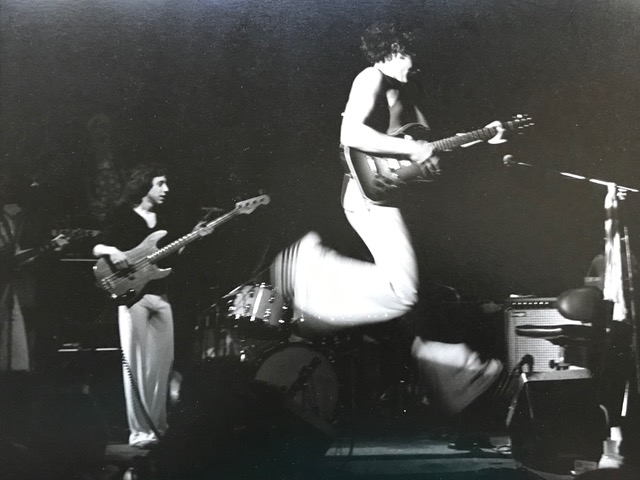 ---
DEE ZENITH: Photography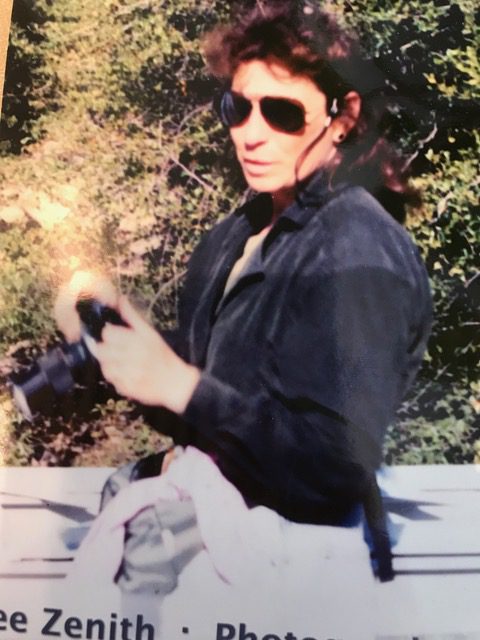 MORE ABOUT THE VOONDERBAND:
The Voonderband grew from weekend jam sessions that were hosted at a 3000 square foot warehouse space just beneath the 405 FWY in WLA. There was also Tommy's hamburger joint across the parking lot. It was basically a light industrial and office neighborhood but also had some cool Japanese nurseries nearby. Because we were nowhere near anyone, especially at night, and we were located below the 405 FWY which towered above and behind us, we could play as loud as we wanted, whenever we wanted. And we did! The Co-Founders of the original band were myself and drummer Richard O'Connell (who then went on to work with Steve Stills). Howard C. Howard joined us later and contributed as a Co-Founder of the band as it transitioned from jam sessions to performances.
This space was available to us from around 6 pm Friday evenings to about 6 am Monday mornings and we took full advantage of it with jam sessions taking place from 7pm Friday evening to 5 am Saturday morning: resuming around 1 pm Saturday afternoon and continuing to 4 am Sunday morning. After we said goodbye to everyone, we cleaned up this space and left it completely spotless, even cleaner than how we had found it. The owners of the property who granted us use of this space were none the wiser for what transpired, and this went on for some time.
During the Friday and Saturday Jam Sessions, dozens of our friends dropped by to hang out with us. Some of the guest players (who later became members of the band), and lots of listeners. The sessions were 'a happening', and there were often as many as 2 dozen guests joining us over the weekend. Rich and I would arrive early Friday evening to set up. The first thing we did was roll out a large oval hook rug in the center of the warehouse space. Rich set up his drums on one edge and I set up my guitars, FX, and amp(s) across from him. Guest players which included bass, guitar, percussionists, and keyboard players would find their own comfortable spot on the rug. I also had a long aisle and a ramp in which I would practice skateboard tricks while playing guitar. I was planning on taking it one step further than Nils Lofgren's mini-tramp antics with Springsteen,
Originally, before we put the word out, the rehearsals took place between O'Connell and me only. I was writing on my own (had been since the age of 13), and Rich and I were developing a great instrumental sound, and composing some new compositions that were born from improvisations. I have found this to be true all my life: compositions born from improvisations. The average age of everyone was 20-25, so we had a lot of energy. I was a good host as well: making sure there was always fresh coffee, beverages, and snacks in the adjacent office: and always walked people to their cars considering it was the middle of the morning and in a non-residential area.
When people would arrive they would knock on the loading dock door. Remember, this was taking place in a warehouse, so there wasn't a typical doorway entrance. So when someone arrived, I'd pause from the jam (encouraging others to continue) and I would go over to the very large sliding door and let folks in. I think I put out a short ladder as it was at least a difference of 6-8 feet from the alleyway ground level to the floor of the warehouse.
Also, an interesting sidebar, about 9-12 months into our sole use of the facility, The Mystic Knights of the Oingo Boingo (Danny Elfman &  brother Richard Elfman) had rented out the adjacent warehouse behind us. They had soundproofed their space so neither band could hear the other's rehearsals. But they used the same entrance that we used so often we were helping their members up onto the warehouse floor.
Working with O'Connell one on one with no other instruments was a blast. I had been evolving as a solo guitarist (especially acoustically) and working electrically with only drums without any other instrument expressing harmony was a great way to hear music. Later, as musicians began to show up to jam, and then join the band, the core strength of the music was due to the work established by O'Connell and myself.
Though I had known Rich since the age of 10, we didn't start playing together as a duo until we were 16. There was a beautiful acoustic stairwell (I had always loved live reverb ever since I had heard Paul Horn at the Taj Mahal), in Westwood Village (near UCLA). I would play my nylon string guitar and Rich would play conga and sometimes bongos. Occasionally we were joined by other friends: Jerome Ali & Donovan Rundle at this acoustic venue. Many people ambling by would stop and sit on the stairs and just listen. Later when the Voonderband began rehearsing in the warehouse, it was an extension of the duet work that Rich and I had been creating acoustically for the previous 5 years. So it was very natural to play duets as guitar and drums electrically. As the months of improvisation unfolded, the members of the Voonderband (my name) joined us. Howard C Howard rounded out the foundation of the band and played a critical role in taking the band public.
Another great venue for acoustics was UCLA. There were two locations that I liked to go to and would d play my nylon string guitar for hours. One was the foyer of the 2000 seat auditorium: Royce Hall, which had great acoustics. On nights in which Royce Hall was closed, I would enter in from the back of the building, go upstairs to grab a chair from one of the classrooms, and place myself on one of the landings that exploited the acoustics of the foyer. It was a blast. Another place I liked to play was the stairwell of the Engineering building which had several flights (about 10 floors). I would place myself somewhere in the middle of the stairs around the 5th floor and enjoy the natural reverb that the 10 flights of stairs created.
---
LASS Performer List: The following is a partial list of the great writers & artists who were selected to perform at the Songwriters Showcase.
Karla Bonoff · Craig Safan · Link Wray · Lindsey Buckingham · Stevie Nicks · Katie Sagal · Maxine Sellers · Jules Shear · Bob Silver · Peter Spellman · Waddy Wachtel · Mark Winkler · Warren Zevon · Full Moon ·John Rhys · Danny Elfman, Mystic Knights of the Oingo Boingo · The Voonderband · Bob Cheevers · KittyHawk.
---
DER VOONDERBAND;  VOONDERFUL!
By M. Stueven (Linked In)
It's a real Voonder to me how Rick Peikoff, Mick Mahan, Richard O'Connell, Bob Farrell, and Howard C. Howard create. Many of the tunes started out with a mellow and pleasing introduction which worked its way into an enjoyable song.
These five members have only been playing together for a short period of time. O'Connell on the drums, a former Santa Monica College student, was in the group. He had it together. The association did make a good effort to get their audience into the music.
Acknowledging The Voonderband
---
JOHN CARRUTHERS
CAMARILLO, CA
https://www.carruthersguitars.com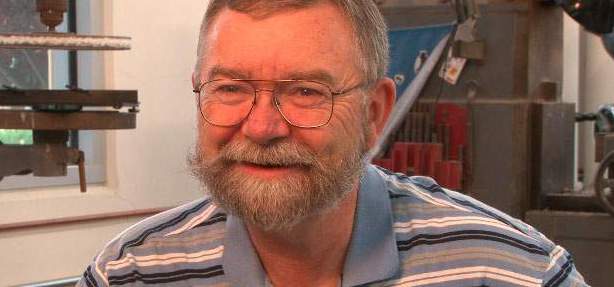 I have known John for nearly 6 decades, ever since he was a 19-year-old repairman at Westwood Music in W.L.A. CA. He went on to create an incredible career and is regarded as Southern California's premier luthier. He is definitely a world class creator and innovator. Whenever I needed guitar setups and/or repairs throughout the years I would make an appointment and sit near his workbench while he worked on my guitars, and simultaneously attended the shop. He was so sought after every day that I would usually be seated for about 4-6 hours, often ordering pizza for him and his crew at lunchtime. However, I wouldn't have had any other way as he was the best and still is.
Sometimes I call John: usually once every 5 or so years because he was a true inspiration and role model for me. No matter what time in our lives or what was going on, John has always treated me with the warmth and respect he has shown since the early '60s. John is not just a luthier, but an inventor. He invents machines and machines that make other machines! He is famous for developing a machine that duplicates guitar necks. It is similar to a key-copying machine. But instead of copying keys it copies guitar necks. The machine can shape a rough block of wood into a beautifully finished mock-up of the original.
Some of the musicians that John has built for, and who's instruments he has repaired have included: The Rolling Stones, The Byrds, The Doors, The Eagles, CSNY, Fleetwood Mac, REO Speedwagon, Survivor, Peter Frampton, Foreigner, Lee Sklar, Chuck Rainey, Jimmy Johnson, Alphonso Johnson, Bob Weir, Tommy Tedesco, Joe Pass, Barney Kessel, Lee Ritenour, Larry Coryell, Kenny Loggins, Frank Zappa, Eric Clapton, Steely Dan, Bob Dylan, Joni Mitchell, Emilou Harris, Merle Haggard, Elvis, James Burton, Heart, Rick Springfield, Tom Petty, James Taylor, Devo and many more. I highly recommend checking out his website.  And if you're a player, and not already aware of him, he's the best! I thank John for remaining a good friend for so many years. Acknowledging John Carruthers
---
FRED WALECKI
MALIBU CA
https://www.latimes.com/archives/la-xpm-2000-aug-07-cl-35-story.html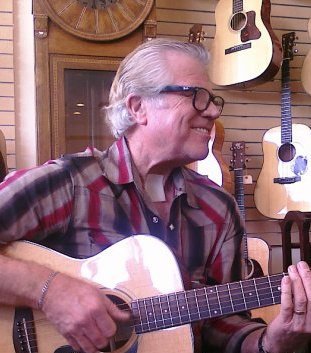 I have known Walecki as long as I've known Carruthers. Although the two went their separate ways years ago, they both showed up for the concert at the Temple Bar (See the Story in the Discography Section for the CD: Live at the Temple Bar). Fred's family were the founders of the premier iconic Los Angeles music store: Westwood Music.
As a young kid, I lived across the alley from the store and began to interact with Fred and his parents around the age of 11, when I first began playing the guitar. Fred's sister Christina Walevska was a world renown cellist at the time.
Fred's father Hermann opened the shop in 1947 and focused primarily on classical string instruments: Cellos, violins, violas, as well as horns, woodwinds, and some guitars. He had a vault in the store which contained some Stradivarius Violins as well as priceless bows. As Fred came of age he convinced his father to allocate a portion of the shop for the needs of the musicians of the '60s that were involved in Rock, Folk, Country, Blues, Jazz, etc. Ultimately the store, through Fred's efforts became the go-to place for many artists including: Ella Fitzgerald, Joni Mitchell, The Eagles, Jackson Browne, Linda Ronstadt, The Doobie Brothers, David Crosby, Graham Nash, Stephen Stills, Neil Young, Kenny Burrell, Frank Sinatra, Dean Martin, Chet Atkins, America, Johnny Cash, Duane Allman, Buck Owens, Mack Davis, Emmy Lou Harris, Roseanne Cash, Dolly Parton, Warren Zevon, Peter Asher, The Byrds, The Beach Boys, The Mamas and the Papas, Little Feat, Earth, Wind & Fire, Robbie Robertson, Ned Doheny, Dwight Yoakam, Chicago, Stephen Bishop, Eric Clapton, Don Henley, James Taylor, The Rolling Stones, and many more. The link above will take you a special event put together as a fundraiser for Walecki. It's a great Article.  Acknowledging Fred Walecki
---
DAVID A. STEWART (EURYTHMICS)
Encino CA
https://en.wikipedia.org/wiki/David_A._Stewart Wikipedia

I met David Stewart at A & M studios at his invitation. He had spent a year tracking me down after I submitted an EP just before leaving London, following a year of studying East Indian music, teaching 28 students, and working on my 1st album 'Red Horizon' which led to pre-production
with the late David Rappaport for a BBC4 pilot that Stewart was producing.
After 6 months of living on a kibbutz in Israel (Kibbutz Ma'agan Michael) I returned to the West via England. Before I went to Israel, I had established a relationship with a remarkable woman named Hilde Halpern who at the time was in her 80's. She was a psychotherapist and author and was connected with Pete Townshend. Hilde knew I was heading back to the United States but asked if I was in a hurry to return. 'Could I do in London what I planned to do in Los Angeles?' With her moral support, I decided to stay in London to teach, study, and record. (See TEACHERS/TEACHING & Meher Baba).
I had roughly $2,000.00 when I returned from Israel, and I made an 'all in' commitment. I invested $1,200.00 in a custom handmade guitar (Mathew Carter 0-21). The rest of the funds were allocated to a Fostex 4-track recorder, a Sony Pro Walkman recorder, and a small FX amp (about the size of a paperback book) called a Rock-man. I found a single apartment in the north of London, ran ads in local papers in the neighborhoods of private high schools around the Hamstead Heath area, and lived very frugally, continuing to play guitar, and meeting an increasing number of students each week.
I began with 2 students. When I left a year later, I had to say goodbye to 30 students, and 3 great teachers: Martin Simpson (FingerStyle and Slide guitarist): Isaac Guillory,
and Ratnakar Vyas (East Indian Sarod). I had a guitar in my hands 6 days/week, either teaching, composing, practicing, or recording. On my day off (usually Sunday) I would buy an all day tube pass and spend about 15 hours exploring London: local pubs and clubs featuring music: larger venues such as the South Bank Centre on the Thames, where I attended concerts featuring: John McLaughlin (w/Jonas Hellborg on bass): Andre Segovia, Larry Adler (harmonica maestro: The Harmonicats), The Yellow Jackets, and others.
Because I was a visitor in London on a 6-month multiple-entry visa, staying for a long time was tricky. I had already left London at the close of my first 6 months
(went to Amsterdam for a week or so), & when I returned to London I experienced an implied difficulty in staying for more than a year. At Heathrow Airport
I felt somewhat intimidated by customs officials, and I did not feel comfortable 6 months later in trying a short-term exit & reentry again, so I didn't risk it.
When I did leave London after a year of residency I was working on an EP of 4 songs. I had read an article in M magazine about David Stewart & was inspired by his abundance, and openness to receiving unsolicited material. So before I returned to the U.S. I sent the EP to Stewart's office. I didn't think much about it afterward. In the music business, an artist can send out a lot of demos, & either never hear back from the companies one submits to, or receive no end of rejection letters. But one has to adopt a somewhat Johnny Appleseed mentality about the whole thing, and just plant seeds, and not cling to desired results. HOWEVER!
One year later, while living in Boulder CO, cooking French cuisine, and working on my 1st album: Red Horizon, which was soon to be recorded in Los Angeles, I received a telephone call one morning from a woman with an English accent. She told me that David had been trying to find me ever since I submitted the EP a year earlier. His office located my father in Los Angeles, who gave them my number in Boulder, & a relationship with this great artist ensued. We arranged to meet at A&M studios in L.A. when I was there recording. I had arranged 5 days in the studio to record Red Horizon which contained 11 tracks: 6 solos, and 5 with slide overdubs. When I finished, I put together a customized rough mix and made 10 copies of the recording which I took with me to my 1st meeting with Stewart.
David was warm to me, and we connected immediately. I gave him (at his request) 6 copies of the recording, we talked for about 15 minutes, & then we said goodbye. However, we kept in touch with some frequency: he invited me to several events that he was presenting with Annie Lennox & the Eurythmics. He also arranged a meeting with actor/musician Harry Dean Stanton and a private function at his home.
During our meeting at A&M, David shared with me the details of a project he was planning for BBC4. It was to be a video program with an interesting twist: Taking place in the SouthWest desert regions of the U.S., mainly California and Arizona. He was going to film a chauffeur driving a vintage car on an isolated backroad, who would stop on the edge of the road to pick up a variety of celebrity musicians who would get into the back seat of the car, and they would drive on.
Artists would include anyone from Tom Petty to George Harrison, and anyone and everyone else that Stewart wanted to feature. After getting into the car, the musician would hand a CD to the driver, who would put it into the CD player in his dashboard, the music would come on and immediately the accompanying video would follow. When the video finished, the driver would hand the CD back to the guest artist in the back seat, and pull over to the nearest truck stop, or local coffee shop and drop the musician off in the middle of nowhere.
David Stewart was very interested in my acoustic guitar work because of the EP of original material I had submitted to him. His idea was to feature my music throughout the time that the driver was on the highway before picking up the artist, and after he dropped the musician off at the conclusion of the video. This would have been a great opportunity for me, but then there was an unexpected conclusion of the preparations being made with the producer David Rappaport, an English actor with dwarfism, ( L.A. Law, Time Bandits, The Bride) who committed suicide during pre-production.
---
The Late David Rappaport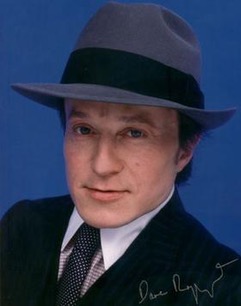 Acknowledging David Rappaport
I hadn't realized that Rappaport was capable of killing himself for when I met with him, which was about 4-6 times, he was always upbeat. We would meet at his home, have dinner (often with his girlfriend), talk about the project, and play music together. He was an excellent percussionist. I was deeply saddened about his suicide. And because of the situation, the BBC4 project was shelved (at least for the time being). I felt it was tactless to ask David Stewart if there was another project available. So I didn't. But the time spent with both David Stewart and David Rappaport was rewarding. It ultimately resulted in my meeting with Tom Petty, and a special relationship that developed over a 14 week period, in which I accomplished a seemingly impossible task for Petty. See his story for more details.
Shortly after working on this project with Stewart in Los Angeles, he returned to England. However he had been hosting George Harrison as a long-term guest at his home in Encino CA, and was a key influence in putting the soon to be Traveling Wilburys in touch with each other: George Harrison, Tom Petty, Bob Dylan, Jeff Lynne, and Roy Orbison; and also drummer Jim Keltner. This contributed to the making of the Wilbury's 1st album. Acknowledging David A. Stewart
---
TOM PETTY: SINGER-SONGWRITER, PRODUCER, MULTI-INSTRUMENTALIST
LOS ANGELES CA
Member of the Traveling Wilburys (Petty, Dylan, Harrison, Orbison, Lynne & Keltner)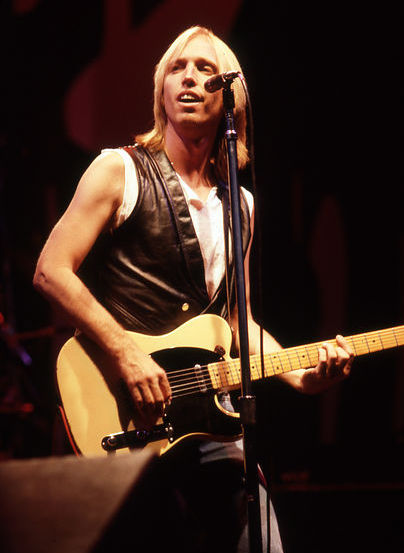 While working on the project of David Stewart's for BBC4, I had the opportunity to meet and work for Tom Petty for about 14 weeks. Although this was not a musical project I got to know Petty as I was at his house 6 days/week for roughly 10-12 hours each day. Also, during the time I was there, Tom sat with me for a half hour to discuss the album that I had submitted to David Stewart. His comments were quite favorable. At the end of the project, Tom invited me to his Christmas party at his house in which there was a small gathering, less than 2 dozen. I was introduced to him through Dave Stewart's personal assistance. The job was good honest labor (something I had been familiar with since the age of 11) and Tom was very pleased with the results.
Although he later moved to Malibu, somewhere near Dylan, at the time of this project I was working at his new home in the Encino Hills in San Fernando Valley. This was a popular location with people who had money as it was like the Beverly Hills of the Valley (same valley as in Valley Girl), except the costs were substantially less and the property sizes were very large. Most musicians had personal and sizable recording studios on their property.
Tom had owned this property for several years but there had been an arson fire and he and his family had to move nearby where they leased a smaller home for more than two years while a new home was being built from the ground up. The new home was considerably larger than the one that had burnt down. When I heard that it was an arson fire I was really surprised that someone went out of their way to inconvenience Tom & his family. When I first came to the new house there were at least 15 separate contracting crews working daily on different parts of the house. The house was 10,000 square feet. It was four floors with a 3 story cathedral ceiling when you first entered the living room. The house was wood, glass, and tile floors. And there were two guest rooms below the 1st floor, adjacent to the pool.
I started the project in September and finished by mid-December. Tom was concerned that with so much construction traffic every day, and the mess that was being made, that he was not going to be able to move in with his family (wife and 2 daughters) in time for Christmas. Construction teams are notorious for being slobs, even after they finished something particular beautiful like hardwood flooring, or a beautiful bathroom, or interior painting, the list goes on. And there were 15 of these crews working simultaneously, daily, and getting in for Christmas did not seem possible.
I have been a neat nick ever since the age of 5 and as I got older I became very skilled at detailing.  I was responsible for assessing Tom's space and finishing up each room in this huge house and leaving everything very tidy. So I formulated a plan, worked my ass off for 14 weeks, and got him and his family moved in around December 15th. Petty was very excited about this and invited me to his Christmas Party as a guest (I brought my sister with me). Tom gave me a beautiful Pendleton blanket as a gift and was so appreciative of having the task completed which was formidable.
One afternoon for about a half hour we sat in his office and we talked about the album Red Horizon that I had just finished recording, and which he had listened to. He liked it a lot and made a comment that I remember to this day. He complimented me on my FingerStyle and Slide guitar work but added that if I were to 'simplify' my compositions that I would have a much broader audience! My style is complex and left of center, but I knew exactly what he was suggesting. And I thanked him for his feedback.
At the end of any given day, I might gather in the kitchen with him and his wife and have a beer or a soft drink and talk about the work I was accomplishing. When I started in September, the first rooms I detailed were his bedroom, bathroom, closets, balcony, floors, walls ceilings, everything in the master bedroom. The work that had been done was beautiful, but you would not know that because of the mess the carpenters left behind them. I would go into each space with a small wheelbarrow filled with cleaning supplies and tools and start detailing. For example, Tom's personal bathroom was huge. The showers had glass bricks as walls. The floor was terra-cotta tile, All the fixtures were top of the line. But the whole bathroom was covered with muck and adhesives that needed to be removed. I remember his bathroom taking me 10 hours (working mindfully) to convert it into something one might see in a high-end architectural magazine.
Over the next 12-14 weeks, I went into every room, detailed it, and left big signs to the carpentry teams that the room had been detailed and left perfectly in order. And that if they needed to enter to fine tune their work that it was their responsibility to leave the space as they found it, which was now impeccably clean. Also each time I finished a space, Tom and his wife and daughters would move their furniture in and take control of the castle. At one point I had to 'Murphy's Oil' all of the new hardwood floors and then cover them with long strips of butcher paper, taped down with signs every 20 feet directing everyone to stay on the paper or clean up their footprints. I had signs all over the house directing the construction crews to clean up after themselves. And as the Pettys began taking ownership by moving in their furniture, the contractors were no longer able to be slobs.
10,000 square foot home, four stories, hardwood floors, double-paned glass windows, terra-cotta tile, beautiful paint jobs (which in many cases needed a lot of touch ups), etc. But on Christmas Eve when I arrived with my sister to attend the party, I received a round of applause, a glass of champagne, big hugs, and a Pendleton blanket as a present. I felt connected to Tom and his family in a very unique way. I miss him dearly. He died too young. Great musician!
Acknowledging Tom Petty
---
JOHN M. KEANE: MULTI-INSTRUMENTALIST, COMPOSER (CSI: 15 Years).
PRODUCER, RECORDING ARTIST, T.V. CELEBRITY
LOS ANGELES CA
https://laycutrecords.com Official Website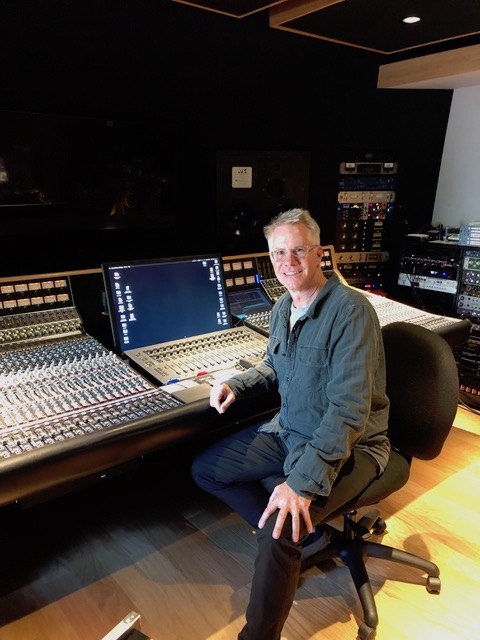 John M. Keane is very much a contributor to my musical wellbeing and spiritual growth. My conversations over the years have predominantly focused on the joys and sorrows of life, but overall the blessings of our lives no matter what we were given. Like Steve Vai, our conversations have been more about the spiritual, sometimes political, & always about something music related. I am a big fan of his compositional skills which date back decades: his recording and producing skills: and his abilities as a multi-instrumentalist with significant depth on drums and keyboards.
It was John who was responsible for inspiring the ensemble piece 'Up Bubble' on the Indian Summer album. He played synth drums and keys on the track & recorded, produced, and mastered the piece. Also invited to join the ensemble was the great bassist Michael Manring who played and recorded duets with Michael Hedges for years. Both were on the label Windham Hill. Rounding out the ensemble was Buzz Feiten who contributed poignant parts on electric and nylon string guitars. Up Bubble is one of my all-time favorite ensemble pieces.
Additionally, I worked on an HBO soundtrack with Keane, and he produced the recording of the Patriotic Medley with Wyn Davis engineering at his studioTotal Access in the SouthBay. John has always been a big influence on my music and my life, I consider him a dear friend as well as a consummate musician. Even as a pre-teen he had a television show on CBS with his brother called the Keane Brothers. John has deep roots. Acknowledging John M. Keane
---
TEJA BELL :: TEJA FUDO MYOO BELL
And the history of his Dharma Practice on:
https://pranamaya.com/teachers/teja-bell/ &
http://www.qigongdharma.com/teja-bell/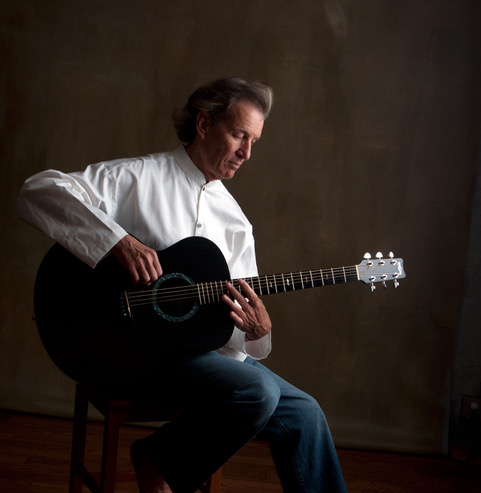 For some, he needs no introduction. But for others you will find that going down the rabbit hole on his websites are well worth it. To finish, I share with you a beautiful poem by my friend Teja who I have known for 27 years. He is an incredible guitarist, multi-instrumentalist, and producer. You will find some very beautiful examples of his work. Additionally:
'Throughout his lifetime, Teja Bell has been a committed practitioner of the Dharma and the Tao, integrating qigong, martial arts, and healing energy practices. He is a lifelong practitioner and teacher of Aikido (5th-degree black belt) and of Chinese Internal Arts with a special emphasis on the healing and restorative aspects of qigong and meditation.'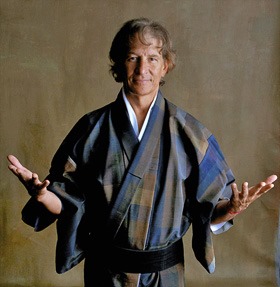 At some point, by the end of the year, I would like to return to Marin County to continue healing, work with Teja as my QiGong master, and record and perform with him as a colleague. If you are not already aware of his scope and depth, then allow me to introduce him to you. rP
The Song of the Phoenix
Composed by Teja Fudo Myoo Bell
© 2019 QigongDharma
I am the Phoenix, the one arisen from the flames of the sorrows of this life – reborn from the ashes of destiny.
The relentless arrow of time pierces the veil of permanence to reveal the inevitability of change,
even in the celebration of the beauty and poignancy of all that this human life holds dear.
My home is the unborn and unconditioned expanse of pure being.
And yet my wings are made of the timeless diamonds of love and caring, profoundly connected and deeply attached to all that is.
The Nature of my spirit is the nature of your spirit – free and uncontrived, bright as the radiance of the galaxies and clear and vast
as the space that holds them all. My most precious possessions are the colors of the rainbow; the dew-drops on the morning glories of Earth; the Lightning of the summer sky; the taste of night and the breath of Ocean waves.
Do these really belong to me? Of course they do; of course, they do!
And they are yours as well. Priceless and irreplaceable;
Strong as a sunbeam and fragile as a spider's web.
In my heart of heart's I know that, really, I belong to Them: to the rainbow and the dew-drops, to Earth and to the Sky. We are the same – these wings of Freedom called Wisdom and Compassion: Luminous Emptiness, and Life-Energy Manifested,
all Radiant Wonder –
Alive and Inseparable.
Now, enjoy the Full Moon of Radiant Awareness…
Acknowledging Teja Bell
---
HARRY DEAN STANTON
LOS ANGELES CA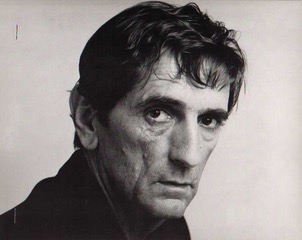 Again because of my connection with David Stewart I had a chance to meet and hang out with Harry Dean Stanton at his home on Mulholland Dr. In L.A.
We worked on Lay Lady Lay and another 2 tunes for about 2-3 hours.  I first met Harry Dean at a Eurythmics concert that was held in the lobby of the Pantages
Theatre, not the actual auditorium. Admission was by invitation only and was a unique venue. When I took a break at some point I went up to the balcony seats of the theatre (which was empty) and Stanton joined me to smoke a cigarette. I had always been a fan of his movies, especially Paris Texas; and arranging to spend 2-3 hours at his home to play guitar was a lot of fun. Acknowledging Harry Dean Stanton
---
JOHN FAHEY
GUITARIST PRODUCER FOUNDER OF TAKOMA RECORDS
LOS ANGELES CA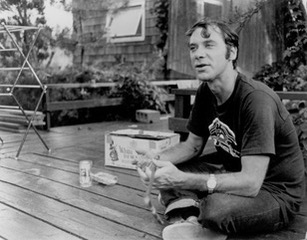 Listening to Leo Kottke's Armadillo album & still addicted to large quantities of Coca Cola when we first met, I had the great honor of spending a day with John Fahey, doing errands and building a turtle trap to be set in the pond at the Self Realization center (Paramahansa Yogananda's Pacific Palisade's Lake Shrine center). Growing up I listened to a few artists that had a considerable impact on me for years to come: The Beatles, The Foggy Mountain Boys, Ravi Shankar, and John Fahey. I credit Fahey for being the biggest influence on my interest in open tunings and FingerStyle guitar. I had been listening to him since the age of 11. I communicated with him from Seattle where I was attending the University of Washington on a gymnastics scholarship, yet still making time to play the guitar for 3-4 hours each day.
From Seattle, I wrote to John and asked if he was available to meet. He invited me to join him for a day of errands, one special one involving the construction of a turtle trap. John was a big fan of turtles and tortoises and one of his later albums was entitled 'The Voice of the Turtle'. He owned Takoma Records which featured Leo Kottke's 2nd album commonly known as the Armadillo album because of the image of an Armadillo on the album cover. The recording was a tour de force of 6 and 12 string fingerstyle and slide guitar. When John opened his door after I knocked, he was listening to the album at high volume and excused himself to finish shaving. The album apparently had a strong influence on Michael Hedges as well who later toured with Kottke.
At some point during the day, we stopped at a hardware store and bought some wood, chicken coop wire, and proceeded to build a rather rough trap, bated with tripe, in an effort to catch a turtle at the Lake Shrine Center of spiritual guru Paramahansa Yogananda. It was a relatively cold winter day and after some effort we placed the turtle trap in the lake, launching it from Yogananda's Boathouse. Ultimately it was revealed that there were no turtles in the lake at that time as it was too cold! But hanging out with Fahey was a blast, he was very kind-hearted, and a very open person to speak with.
A couple of years later I saw him play on UC Berkeley's campus. He was still addicted to Coca Cola to the point that he actually had to stop in the middle of a piece to gulp down several ounces from a big liter bottle. He ultimately overcame the habit which I think was exacerbated by his divorce with his beloved wife Jan whom he talked about the day we were together. Other artists on Fahey's label Takoma besides Kottke at that time were: Robbie Basho, Bukka White, Max Ochs, Harry Taussig, George Winston, and Mike Bloomfield. Any FingerStyle guitar player today would point to John Fahey as the one responsible for heavily influencing the genre of American Primitive Guitar and the deeper exploration of Open Tunings. Acknowledging  John Fahey
---
KILBI SNOW & MIKE SEEGER:
AUTOHARP & MULTI-INSTRUMENTALIST
SEATTLE WA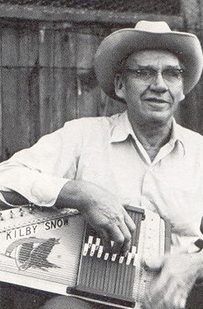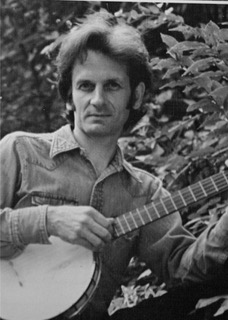 I had a great experience sitting in with both players for several hours at a Bluegrass party in Seattle, WA. I had first heard Mike Seeger (Pete's son) play both solos and with his group: The New Lost City Ramblers, at the Ash Grove. The Ash Grove was Los Angeles's premier acoustic venue for all walks of artists drawing from a rich variety of folk, bluegrass, country, blues, and American music.
The bluegrass party I attended was really amazing. Every room in the house: kitchen, living room dining room, foyers, hallways, and bedrooms were filled with different degrees of ensembles: 2 -7 players. At some point I found myself in an upstairs study with Snow and Seeger playing traditional Bluegrass pieces as a trio.The experience is memorable and had a positive impact on my ongoing pursuit of the acoustic process. Acknowledging Kilby Snow & MikeSeeger
---
ROBERT EEN:
CELLIST, SINGER SONGWRITER, COMPOSER, PERFORMER
LOS ANGELES CA
---
Robert Een :: Official Website
http://www.roberteen.com/home-2-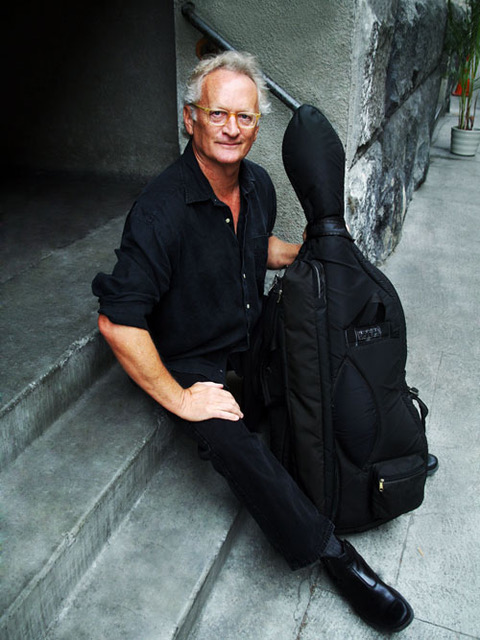 Bob Een is a consummate musician and performer that has focused on composition for theatre and dance, recordings, and live performances for world-class secular and spiritual institutions. He is one of the best storytellers in the medium of song that I know, & a real people-centric musical yogi.
Not only does he play cello in the traditional bowed (or 'Arco' style): but his pizzicato approach to walking bass lines as a means of accompanying his vocals & in his duet work with other instrumentalist is some of the best I've heard and/or had the opportunity to work with.
He is also a master of Tibetan overtone singer, which requires circular breathing, & produces harmonized tones while singing solo. Check out his performance at the NYC Zen Center on his website; or listen to the closing minutes of 'Forward' on the Sweet and Sour City CD. Acknowledging Robert Een
"What Hendrix did for the guitar, freeing it from its previous role & expectations, Robert Een does for the cello."
Richard Kadrey: San Francisco Chronicle
---
RAFAEL RUDD: PIANO, HARP, BABA OCEANIC w/Pete Townshend
LOS ANGELES CA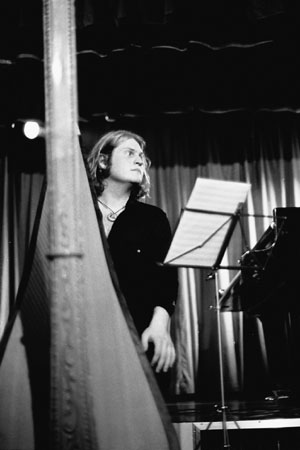 Rafael was a dear friend and musical colleague.  He died too young but had a rich and diverse life. He was a Juilliard graduate, member of the band Renaissance, contributed to the writing of Quadrophenia and Rough Boys (The Who), and recorded an album with Pete Townshend for Baba Oceanic. I met Rafael in Los Angeles and was a big fan of his playing as he was of mine. We collaborated on a few pieces live as well, though they were never recorded.
Acknowledging Rafael Rudd
---
CHRIS CHITOURAS & THE OXY MORONS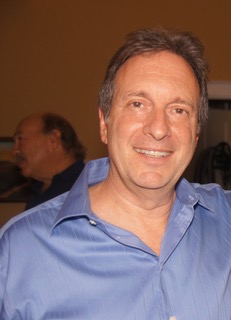 The Oxy Morons met in a small 2-story, loft-like art Gallery in Mill Valley, CA. The 5-acre property in the foothills is called the O'Hanlon Center for the Arts (OHCA), founded by Richard and Ann O`Hanlon in 1969. I was resident care taker for the aging widow in 1994 & 1995, and shared many evenings playing acoustic guitar, mostly original instrumental compositions, while being inspired by her masterful works of art that hung in her large A-frame living room. Then I would escort her to her bathroom and tuck her in for the night. Sometimes I would have to rescue her from a fall.
While I was the 'watchman'  The Oxy Morons (aka The Skunks) used the art studio across from the residence to rehearse, as well as entertain for the occasional gallery open. We were a serious, and at the same time lighted-hearted trio of accomplished and seasoned performers.
The Oxy Morons:
Richard Peikoff: Acoustic-Electric & Slide Guitar
Chris Chitouras: Electric Guitar
Gordon Rehm: Electric Bass
---
Closing Comments for the Music Category:
What we listen to as musicians will always influence what we play. As a rule, I believe that you have to hear it before you play it before you own it. Growing up with the guitar (playing since the age of 11 and performing since the age of 13) I've had many opportunities to listen and pay attention. Even before I was able to drive, I would find myself attending concerts at the Ash Grove and the Troubadour (popular clubs during their heyday) as well as performing and competing at various competitions with the Smoggy Mountain Boys (SMB). At the Ash Grove, I first heard artists such as Ramblin' Jack Elliott, Doc Watson and Son (Merle), Brownie McGhee & Sonny Terry, Mike Seeger, Taj Mahal, Byron Berline, The Dillards, Flatt & Scruggs & the Foggy Mountain Boys,  Pete Seeger. Randy Sparks, and more.
Later I would be exposed to some of the greatest musicians' live performances , including: Chick Corea & Return to Forever (1st time w/Bill Connors then with a 19 year old Al Di Meola), Herbie Hancock & the HeadHunters, Larry Coryell & the 11th House, George Duke, Miles Davis, Linda Ronstadt, James Taylor, Hoyt Axton, J.D. Souther, Jackson Browne, Harry Nilsson, Randy Newman, Don McLean, Carly Simon, Rickie Lee Jones, Jimmy Buffet, Dan Hicks & His Hot Licks, Seals and Crofts, Nina Simone, Van Morrison, Bette Midler, Leo Kottke, Bruce Springsteen, Billy Joel, Nils Lofgren, Warren Zevon, the Pointer Sisters, Kenny Rankin, The Smothers Brothers, Sheryl Crow, Tito Puente, Karla Bonoff, Elton John, Waylon Jennings, Tom Waits, Roberta Flack, Donny Hathaway, Tim Weisberg, Arlo Guthrie, Neil Diamond, Kris Kristofferson, Fairport Convention, The Chambers Brothers, John Hyatt, Dr. John, Etta James, Lori Lieberman, Cat Stevens, Captain Beefheart, The Byrds, Average White Band, and many others, I heard most of these musicians while working as a head bartender at the Troubadour when it was owned by Doug Weston.
My first East Indian Teacher in Los Angeles, Hari Har Rao, presented great East Indian masters at Occidental College, and yearly at Royce Hall at UCLA. At larger venues I had the opportunity to see: The Mahavishnu Orchestra, Shakti, The Who, Tuck and Patti, Ravi Shankar, Vicente Amigo, Andre Segovia, Wayne Shorter, Bill Evans, Larry Adler, Eberhard Webber, Kit Walker, Anoushka Shankar,  Chris Smither, Jonas Hellborg, Gary Burton, Keith Jarrett, Eddie Palmier1, Weather Report, Pat Martino, The Yellow Jackets, John Mayall, Eric Clapton, Mark Knopfler, Phil Collins, Dave Weckl, Al Jarreau, Strunz & Farah, Bill Withers, Billy Cobham, Ali Akbar Khan, Neil Young, Steve Stills, McCoy Tyner, Allan Holdsworth, Jeff Berlin, Oregon, Bill Frisell, Ahmad Jamal, John Fahey, Airto, Flora Purim,  Alex De Grassi, Lenny White, Luis Bonfa, Cal Tjader, Paul McCandless, Kai Eckhardt, John Abercrombie, Ralph Towner, Shelly Manne, Liz Story, Michael Manring, John Hammond Jr, Jaco Pastorius, Pierre Bensusan, Quincy Jones, Joe Zawinal, Mose Allison, John Prine, Willie Nelson, Richard Thompson, B.B King, Bonnie Raitt, Yngwei Malmsteen, Steve Morse,  Yusef LaTeef, Steve Vai, and more.
All of these opportunities have shaped the way I hear music and play guitar today. And I am grateful for that.  rP
---
Fin