NATIONAL PUBLIC RADIO (NPR) SAN FRANCISCO CA
A 2-HOUR INTERVIEW UPON MY RETURN FROM INDIA WHERE I SPENT 12-14 HOURS DAILY FOR 3 MONTHS: COMPOSING, REHEARSING, AND RECORDING THE 'MONSOON SEASON CD' WITH PARSURAM SHERLA.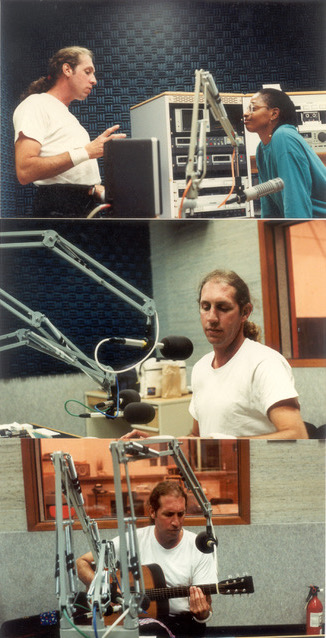 ---
A COMMENT FROM THE VAISTRO:
'Richard creates beautiful audible emotion. He's a phenomenal player. I really like his playing. He does these things that are tonally very left of center, but they're gorgeous. They sound ethnic but they're not based on a particular ethnicity. Although there's an Indian influence to his slide style there's an American overtone to it.
Richard Peikoff has been affiliated with 3 of my labels over the past 10 or so years: Digital Nations, Favored Nations, and Light Without Heat. I have the opportunity to be very selective with the artists I release on my labels, and Richard fits the bill perfectly. Although I have come to be known around the world as an accomplished guitarist, Richard's exceptional ability on the acoustic guitar is a never-ending source of fascination and inspiration for me.
I have mastered the latest 4 of his 9 projects which I and my team have uploaded to iTunes and virtually every digital aggregate around the world. I consider him to be a consummate professional, who contributes a unique mastery of eclectic acoustic guitar work, composition, and collaborations. I am happy to do all I can for him, and I continue to look forward to any upcoming projects. I advocate for him, as his contributions to the genre of the acoustic guitar is worthy of being heard.'
Sincerely,
Steve Vai
---
VIDEO INTERVIEW W/STEVE VAI
---
JAS OBRECHT (EDITOR: GUITAR PLAYER MAGAZINE)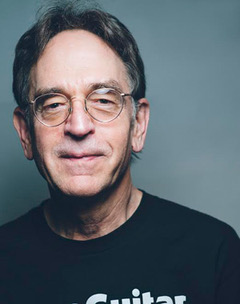 'Splendid acoustic playing combining cutting-edge finger-style technique with an East~West inflected slide~guitar style.' 
---
MICHAEL MANRING (WINDHAM HILL)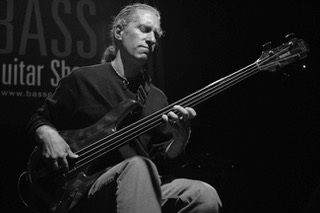 'Peikoff has developed an extremely cool approach to solo FingerStyle guitar informed by the tradition of the instrument, but with his own unique twists.
He uses his thorough understanding of Indian Classical music to expand the expressive palette of the guitar and create a sound that is rich with possibilities.'
---
JENNIFER BATTEN (MICHAEL JACKSON)
'Beautiful acoustic downloads.'
---
BUZZ FEITEN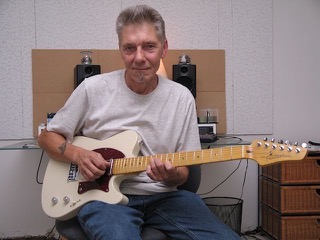 'It has been one of the great pleasures in my playing career to have met & collaborated with Richard Peikoff.'
---
JORGE STRUNZ (STRUNZ & FARAH)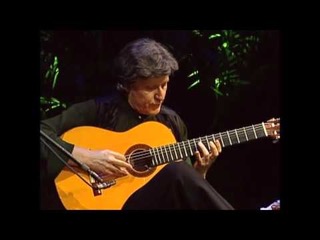 'Richard Peikoff's guitar music creates a restful, harmonious, and ample space in which to immerse ourselves.'
---
CHRIS HILLMAN (THE BYRDS)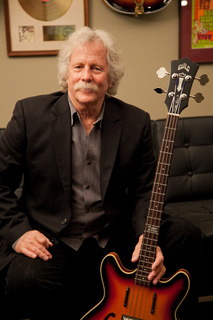 'A gifted musician.'
---
VAL McCALLUM (Response to the Patriotic Medley)
(Sheryl Crow, Lucinda Williams, Bonnie Raitt, Loretta Lynn)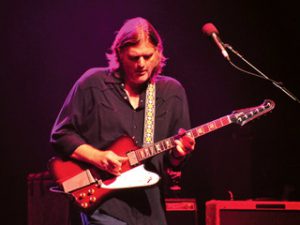 'HMM. Maybe I do like the National Anthem!'
---
CHRIS CHITOURAS
(Babatunde Olatunji & the Drums of Passion, Salif Keita, Toumani Diabate, Habib Koite, Zani Diabate, Oumou Sangare, Djelimade Tournkara, Ali Farka Toure & Sunny Ade)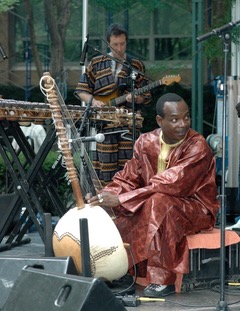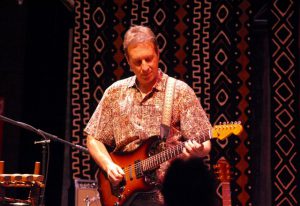 'Playing music in the upper level of the Sight/Insight Art Gallery in the redwoods in Mill Valley, Ca. with Richard Peikoff and Gordon Rehm on bass (the OxoMorons, the Skunks) was such a dream environment to rehearse and perform such wonderful, expressive and experimental music. 
Richard's approach to the guitar and his unique voicings and melodic nuances combined with open tunings greatly influenced my playing and musical development and how I've approached rhythm and melody over the past 25 years since we first made music together under the redwoods.'