MONSOON SEASON CD
12 Songs, 59 Minutes
Released: Jan 28, 2014
© 2019/2020 MüktiMusic Ascap
℗ 2019.2020 Light Without Heat (Steve Vai)
---
http://itunes.apple.com/album/id1457886669?ls=1&app=itunes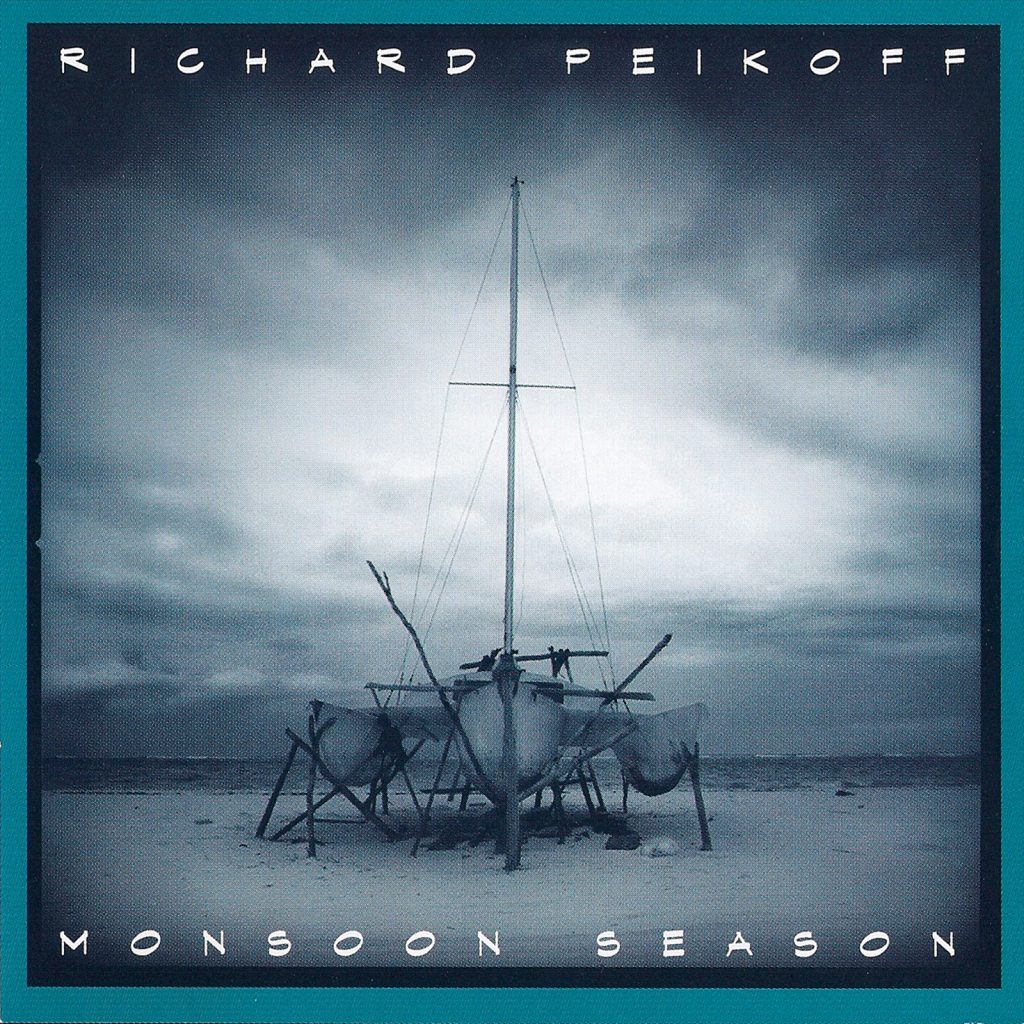 ---
Richard Peikoff: Solo Acoustic Guitar and Slide Guitar
Parsuram Sherla: Tabla andTambura
Hugh Macdonald: Engineer (India)
Recorded at the Avatar Meher Baba Center
Ahmednagar, MS, India.
Steve Vai: Executive Producer
Richard Peikoff: Design and Artwork
Jeroen Noordhuis: WebMaster
---
1) One Hand Clapping rT 4:29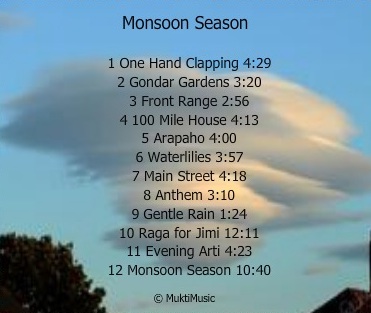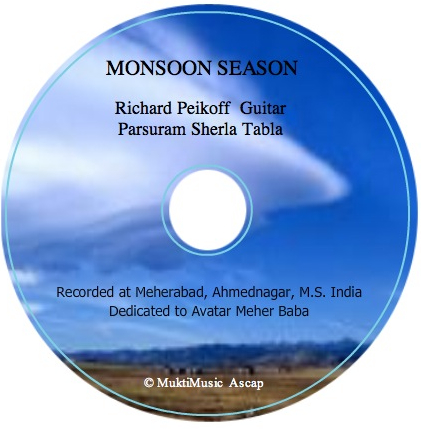 This percussive 'tapping' piece was recorded in India, in the stone building used by Meher Baba in the 1920s, 30s, and 40s for extended periods of seclusion and fasting. Needless to say, the vibration in this building was very strong. There was tremendous substance in the silence of this room.
One Hand Clapping, the opening track of the Western Suite, captured 75 minutes of live performance over a period of 6 1/2 total hours of live recording following 12 weeks of practice, composing, and rehearsing (with Parsuram Sherla) which averaged 12-14 hours daily. In a way this solo bluesy piece was inspired by Steve Stills' 'Black Queen'. The tapping was my own contribution and was heard years before it became a popular  style.
---
2) Gondar Gardens rT 3:20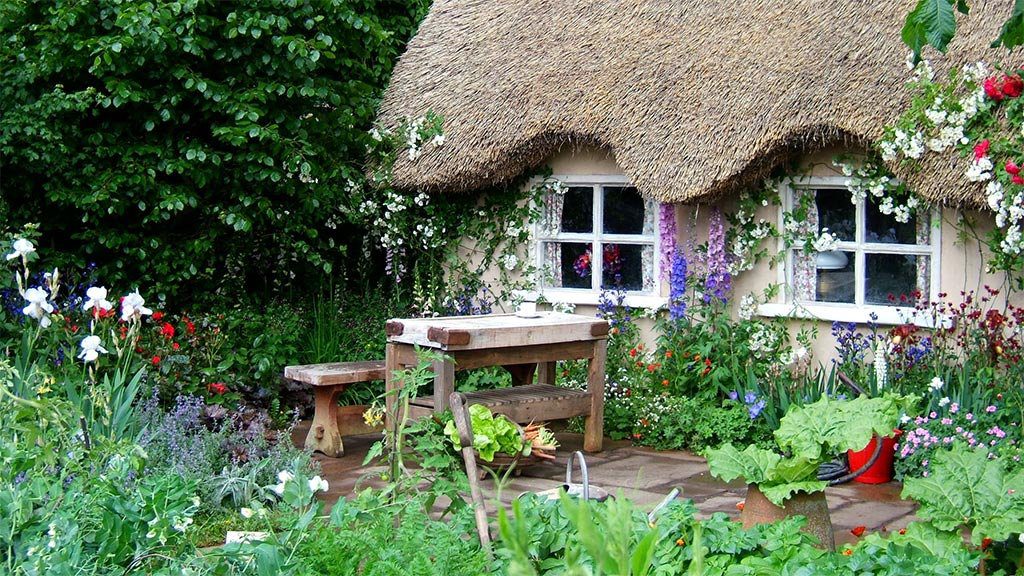 Gondar Gardens was the first address of the flat I lived and studied in for about a year. I composed this piece when I first returned from a 6-month work/study program in Israel called an Ulpan. I started composing Gondar Gardens in Israel and completed the composition during the first few months of studying with Martin Simpson. Years later, Kai Eckhardt (John McLaughlin & Trilok Gurtu spontaneously sat in on this piece at a musicians party (mentioned elsewhere on the site), and really enjoyed playing it. I, of course,  was honored to have such an accomplished musician feel compelled to join me.
---
3) Front Range rT 2:56
Front Range was first composed when living up against the front range of the mountains in the Fort Collins/Loveland area of Colorado. I had been cooking French & Continental cuisine with a Master chef in Boulder for 2 years while working on an album that later got the attention of Dave Stewart (Eurythmics). Front Range is played solo in Dadgad Tuning, employs a nice balance of plucked rhythms and harmonics, and is in a sprightly 4/4 meter. It was inspired by the view outside my window while living on a 300-acre ranch for nearly 4 years.
The Ranch is a community established in the 1940s. At the time there were about 175 people in residence. I worked in the kitchen (following the 2 years of cooking in Boulder), and later was a groundskeeper, which I enjoyed very much. I would drive around in a golf cart with my tools adorning the vehicle and lay a beautiful spin on the landscape. This was during the last 18 months of my residency; at which time I worked overtime to earn the money necessary to travel to India, which is where the album Monsoon Season was recorded.
---
4) 100 Mile House rT 4:13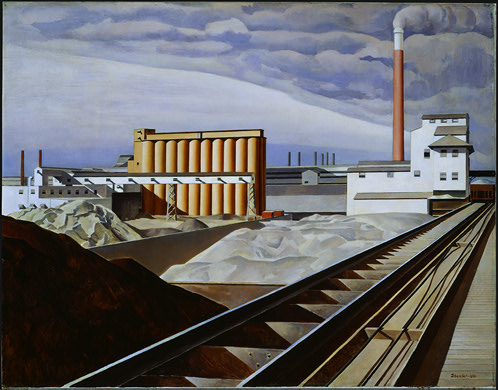 One Hundred Mile House is from the Western Suite which is about 40 minutes of the total 59-minute performance. It is performed solo, played in Dadgad tuning, and moves freely between the meters of 7/4 and 4/4, employing arpeggios and a NeoBossa style on steel string guitar. It was inspired by a train trip through the Caribou country in British Columbia from Vancouver to 100 Mile House.
---
5) Arapaho rT 4:00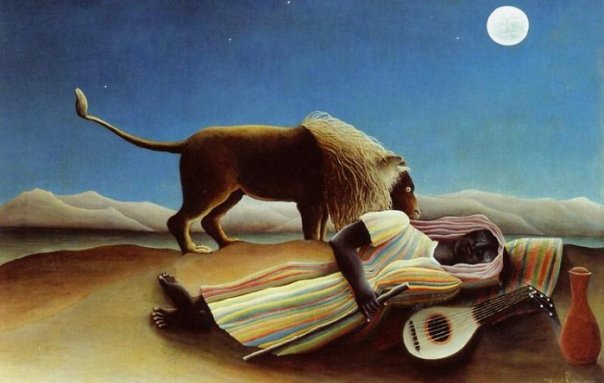 Arapaho was the neighborhood I lived in while in Boulder, CO. I had a great time in Boulder,  and even though I was cooking 35 hours/week; I also was playing guitar for 35 hours each week and preparing for a recording that would later get the attention of Dave Stewart (Eurythmics). I loved Boulder, especially during the late 1980s. I had a 5-speed bike which I used everywhere. There was a beautiful bike path that ran alongside of the creek.
In the Arapaho neighborhood was the location for the Naropa Institute found by Chogyam Trungpa Rinpoche. The campus had a lot to offer with regards to the arts, including music; plus there was an extensive accredited Buddhist Studies program. My time in Boulder was very focused: 70 hours split evenly between cooking with a seasoned chef and working on my first studio album. 
---
6) Water Lilies rT 3:57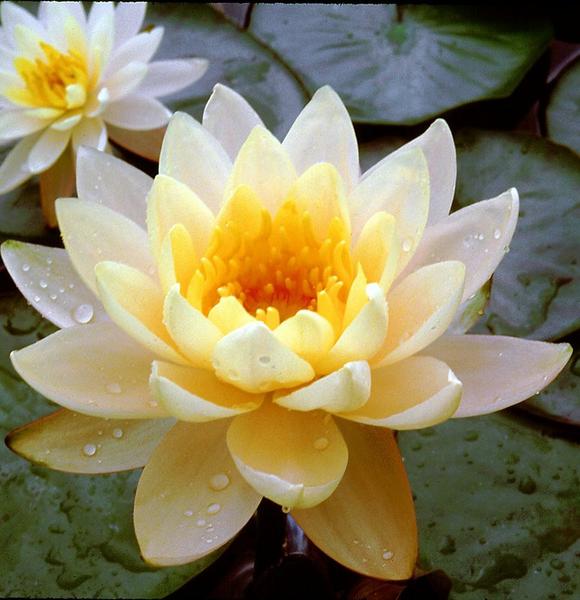 Water Lilies IMHO is really a romantic piece, one of my favorites. Again I am playing solo in Dadgad in a 3/4 meter (or it can also be considered cut time in 2/4). Harmonically the piece is very major sounding and contains quite a few of call &  response motifs throughout.
---
7) Main Street  rT 4:18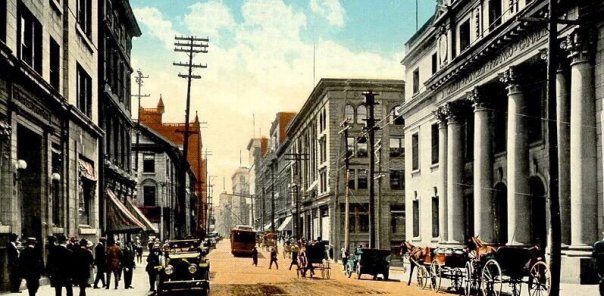 I  present several versions of  'MainStreet' throughout the entire discography section of the website (solo, high-string and live ensemble). This is the original version first recorded for the Monsoon Season CD. It is truly an 'Americana' composition and holds a central place in the Western Suite of this album. In other versions, I have added 2 additional sections and rearranged the composition. However, in this original version, it really captures a mellow acoustic quality.
---
8) Anthem rT 3:10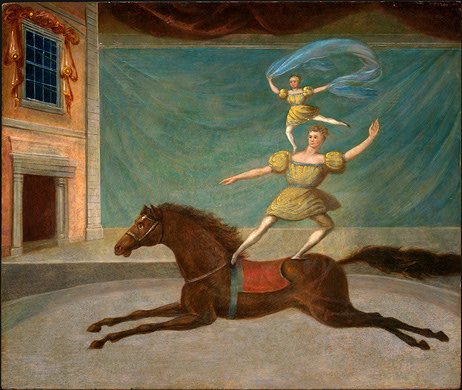 Anthem moves primarily within an A Mixolydian mode and employs a strong single line motif played with the thumb and a banjoesque 3-finger picking style in the background. It is an energetic and life-affirming piece with a theme that is both conversational and mantra-like.
---
9) Gentler Rain rT 1:24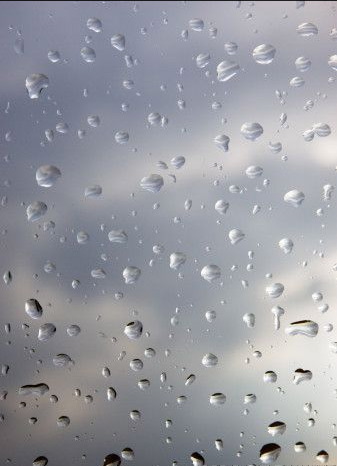 A brief tribute to Maestro Ali Akbar Khan and the precursor section to the title track. The Eastern Suite begins with this piece. In later years an expanded version entitled 'Gentle Rain' can be found on the Solo VG-8 Synth Guitar album. This version which was developed for the title track 'Monsoon Season' is  a short intro and sets up the Lydian quality of  the nearly 11 minute piece entitled 'Monsoon Season' and which has a slow developing solo section (often referred to the 'alap' in East Indian music) and then is followed by the duet with Parsuram Sherla the  time signature 12/4 (referred to as the 'gat'). 
---
10) Raga for Jimi rT 12:11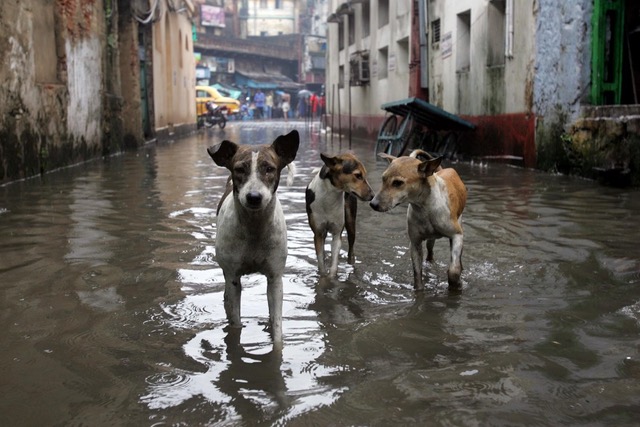 Raga for Jimi is inspired by Hendrix's 3rd Stone from the Sun. As in the title piece 'Monsoon Season', 'Jimi' has both a solo or ' alap' section followed by a quick-tempo section with tabla. Parsuram, as on both of these compositions, plays tambura on the 'alap' section, and tabla on the 'gat' section.
---
11) Gujarati Arti rT 4:23
Before Meher Baba voluntarily began a vow of silence n 925 (which continued for the remaining 44 years of his life), he played and composed music. The Gujarati Arti is his composition. My take on the original is a variation, but it does contain many of the 'sweet spots' of the original piece. It was an honor for me to include this in the Eastern Suite.
---
12) Monsoon Season rT 10:34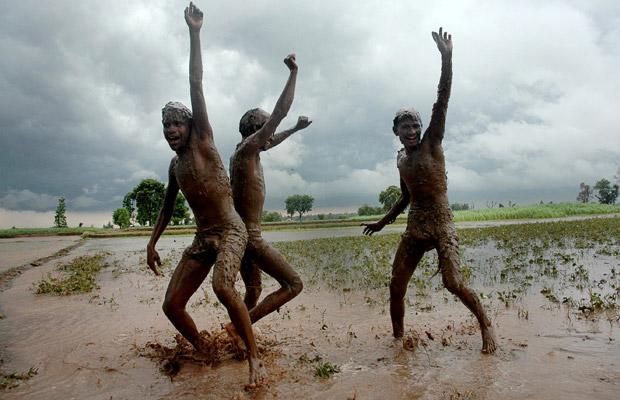 Monsoon Season, the title track of this recording, is a tour de force, at least it is for me. The piece is first suggested in 'Gentler Rain' which is actually a brief prelude to the track and is also the beginning of the Eastern Suite (previous mentioned) which comprises approximately 1/3 of the album. The piece is Lydian in nature and draws from the Kalyan family of ragas. Again, as in Raga for Jimi, Parsuram is playing the tambura during the development of the piece on the slide guitar which is a little over 6 minutes in length. The second half of the piece is in12/4 or Ektaal (tabla rhythm).
I think Pete Townshend would appreciate the rhythmic section of this piece. Because of the complexity of the meter, it took Parsuram and me 3 three takes to capture the alap section. We laughed heartily when we had finished. This marked the end of the recording project, which yielded 16 pieces (12 used for the album) and took 6 1/2 hours to record over a 2 day period. After playing 10–14 hours/daily for 12 weeks & having rehearsed with Parsuram more than a dozen times, we were ready. For years this has been a best-selling album in the Meher Baba community and the only instrumental offering for nearly two decades. JaiBaba!
---
The Band! rP 🙂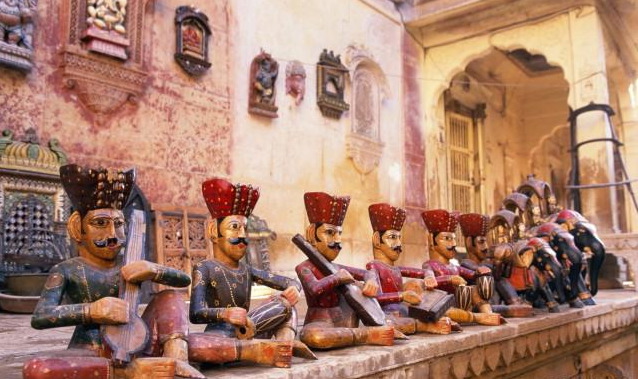 The making of the album, Monsoon Season, was unplanned and unexpected. For me, it is a gift, literally a "record" of my pilgrimage to the Avatar Meher Baba Center in Ahmednagar, India. It was like a continuous musical meditation. After traveling 9,000 miles around the globe and taking a few days to recover from jet lag, I began my daily schedule of guitar playing, improvisation,  and composition. This continued for the next twelve weeks, seven days a week, ten to fourteen hours a day.
I brought my instrument with me, a fairly expensive custom acoustic guitar by Matthew Carter which I purchased in London while living there in 1986/87. I knew before I left that it was risky to be traveling with a good instrument, but somehow I was able to get my guitar on board all flights coming and going (ten different airplanes altogether). For the traveling guitarist, this is a miracle in itself.
When I began my musical journey, I had seventeen compositions on the drawing board in various stages of development. When I started playing daily, I began developing them simultaneously. Later, when I met Parsuram Sherla, I altered some of the rhythmic structures to better facilitate an East/West musical meeting.
Most of my day was spent sitting at the desk in my room. My window opened out onto a veranda which overlooked the neighboring village of Arangaon. As it was the end of the monsoon season, there was a large pond that had been created by the rains. This ultimately dried up by the end of my stay, but in the early period, the teenage local villagers would cool their water buffalo off in the waters. Village children would also come to swim. Sitting in my room with this as my view, and playing guitar, both in Western and Eastern genres, was my daily experience. This was a window in time and space that had been opened for me for a brief cycle. I was grateful.
Parsuram Sherla, who plays tabla and tambura on this recording, lived in the neighboring village of Arangaon. He was 25 years old at the time and worked as a general laborer and was an accomplished student of tabla. He had been playing for seven years and took his studies very seriously. We were introduced by Alan Wagner, head chef at the Avatar Meher Baba Center. Allen had been in residence there for sixteen years. He had created a very clean and abundant kitchen for visiting travelers from all over the world. The food was a healthy vegetarian. The water was filtered. The total cost by the way, for a room, board, and laundry was 75 rupees/day, roughly $2.50 at that time!
I had expressed to Alan that I was interested in collaborating with some local musicians. He said he knew of one, but it took about a month to arrange our first "session". Apparently, Parsuram had a bad experience with some visiting Western musicians who invited him to join them for a musical performance  but somehow offended him by not showing respect. I assured Alan that this would not happen. I had been listening to and studying Indian music for 3 decades. I have the utmost respect for this music.
Alan introduced Parsuram to me and stayed for a few minutes, translating while we broke the ice. Then Parsuram and I sat down to play and continued playing for about two hours straight. It was quite a ride. There was an instant connection. Over the weeks that followed, we got together about a dozen times. Parsuram would bike over from Arangaon after work, with his tabla strapped to his bike rack, and we would go over to a nearby room and play for a few hours. I was beginning to learn a little Mahrathi (the local dialect) and Parsuram was developing enough English for us to communicate. Most of the time we talked about music. The rest of the time we just played. We experimented with tabla and guitar in many ways and a natural dialogue was created.
The opportunity to record directly to DAT was a real blessing. Hugh Macdonald, a field engineer and electronics wiz, was in the area at the same time. We arranged two days for recording and decided to record in the Meher Baba Study Hall. All of this was taking place at Meherabad, which was the home of spiritual master Meher Baba in the 1920s through the 1960s. Meher Baba's samadhi, or tomb, was 100 yards away from the study hall—or I should say, we were 100 yards away from the samadhi. The study hall was originally a British military water tank. In the late 1930s, a second floor was built on top of the structure. This is where the recording took place.
The study hall was used by Meher Baba and his Mandali (his original circle of disciples) in many ways, before and after the expansion. In the early 1930s, Meher Baba spent periods of time in seclusion and fasting within these walls. Later, with the addition of the second floor, it became a dormitory for twenty of Baba's western women disciples. Needless to say, the vibration in this building was very strong. There was tremendous substance in the silence of this room.
The recording is divided into two parts: The Western Suite was recorded on day one. We recorded 75 minutes of live performance over a period of 3¼ hours. Of the sixteen takes recorded during the first session, ten were used for the album. Eight of these pieces were first takes. Two were second takes. Nine days elapsed between the first solo session and the second session with Parsuram. During that time, we discovered a tambura that had been abandoned, leaning up against a corner in the hall. Parsuram cleaned up the instrument, adjusted the fine tuning beads and threads that give the tambura its "growl", and tuned it up. It turned out to be quite a beautiful instrument.
As there were only two of us playing, we recorded two pieces with guitar and tambura, and then two with guitar and tabla. "Raga for Jimi" and "Monsoon Season" were actually four pieces, combined to make two. The bottleneck/tambura sections of each of these pieces represent the "alap", which is a slow, lingering improvisation that defines the character of the piece. The guitar/tabla sections represent the "gat", in which the rhythm kicks in, and the musicians change gears. Both sections of "Raga for Jimi" were first takes, as well as the alap of "Monsoon Season". The gat of "Monsoon Season" was a third take. The whole duo session lasted three hours and we were able to capture 22½ minutes of finished material. This is the Eastern Suite.
I feel that Parsuram did an amazing job. He traveled quite a distance in the few weeks that I had known him. I had come 9,000 miles, but I believe he traveled even further to meet me in this musical place, and for this young man to rise to the occasion for virtually a first-time collaboration and recording was truly a blessing.
Upon returning to San Francisco the recording was acknowledged by a number of people Including: Guitar Player Magazine editor Jas Obrecht; National Public Radio (a 2 hour interview and studio performance); Dan Millman: Author and World Champion Gymnast (Way of the Peaceful Warrior); Ali Akbar Khan School of Music; Michael Manring (Michael Hedges Wyndham Hill); and others.
There are other stories about this trip, but this gives the idea of the musical connection, and the meeting of two musical brothers from cultures thousands of miles and tens of thousands of years apart. Music is sacred to me, as it is with Parsuram. For us, Music is God. I hope that we have honored this path of communion through this serendipitous occasion.
Shall Aum
rPeikoff 🙂